ACC has the expertise to prepare tender and contract documents, procurement manuals and procedures as per FIDIC, World Bank, ADB and other donor agency requirements.  ACC endeavors to clearly and unambiguously define the conditions of the contract, work specifications, the obligations of the employer and of contractor so as to minimize the possibilities of disputes and claims.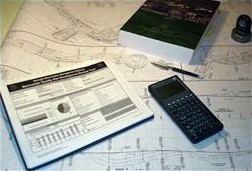 Recognizing expertise of ACC in procurement and contractual matters, we have been called upon to assist the employer in the evaluation of claims arising due to the default of either the employer or the contractor.  Some examples are:
ACC staff has served as a nominated member of the Arbitration Experts Committee, Pakistan Engineering Council.  Staff assisted and provided guidance in settlement of audit related issues pertaining to M-3 motorway project, 2008
Experts engaged by National Highways Authority to provide Evaluation of Claims filed by M/s Bayindir an international Turkish contractor on M-1 motorway.  Settlement by arbitration and the courts resulted in favor of National Highway Authority.
National Procurement Reforms Program Phase I in association with M/s International Procurement Consultants, USA.  Project responsibilities included analysis and review of the procurement cycles in the country for goods, services, and works, development of draft standard procurement documents for goods, commodities, services, works, etc.  Assisted in development of draft legislation for procurement and recommendations for establishing of a National Procurement Authority, World Bank (1995-96)
Procurement consultancy services to Pakistan Procurement Regulatory Authority for review of procurement procedures of public sector organizations and preparation of procurement manuals and standard documents.  Our procurement specialists have provided services to the Public Procurement Regulatory Authority for re-engineering of procurement systems for public sector institutions like the Capital Development Authority and the Pakistan Telecommunications.  These services included review and revisions to current rules, procedures, and procurement manuals, bidding documents, standard contracts and procedures.