Institutional Strengthening and Reforms
Consultancy services for Institutional strengthening have been provided to various clients. Some projects include:
Institutional Strengthening of National Housing Authority, which aimed at providing institutional strengthening to the National Housing Authority in undertaking a critical role in providing leadership in the housing sector for Pakistan. The Project specifically focused on capacity building of the NHA's management and an evaluation of appropriate building technology and methods of delivery of the NHA's services nationally in collaboration with the provinces.
Institutional Strengthening of the Works & Services department, Government of Balochistan on an ADB funded contract.  The project entailed an assessment of the gap in skill sets of stakeholders followed by appropriate training of the professional staff of the CWD and the Planning Departments.  Training modules included survey, materials testing, traffic surveys, pavement design, geometric design, and structural design.  The organization structure and business processes were also re-engineered to increase efficiency and capacity for handling road sector projects, capacity of the Road Maintenance Unit (RMU) was developed and the RMU trained in modern maintenance concepts and procedures.
Training for local contractors An assessment of the Balochistan road sector Contractor's capability and specific requirements for development of the local industry within the province was an integral part of the project and led to training of selected contractors in cost estimation, project management and FIDIC contracts.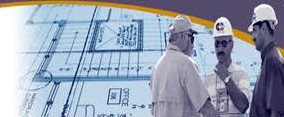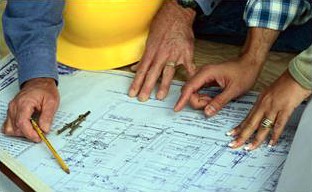 Public Private Partnership Projects. Imparted training to Communication and Works Department (CWD) staff on PPP models – appropriate projects, type of PPPs, risks and responsibility, evaluation methods, typical contractual arrangements, and World Bank PPP toolkit for road sector projects. ADB, 2007-09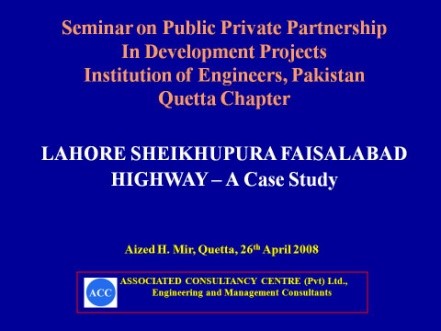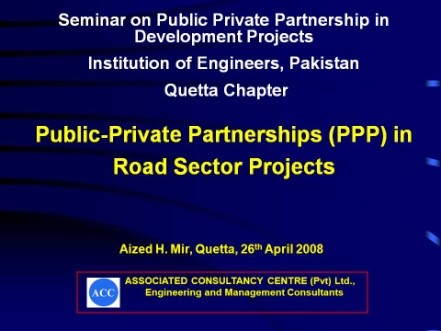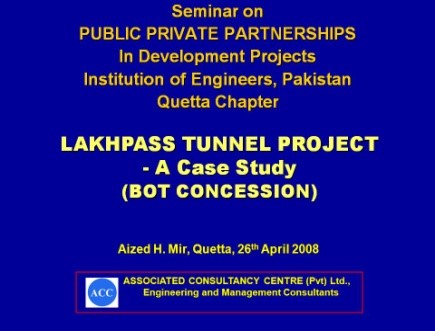 Study and Analysis of Road Sector Reforms, and Sindh Structural Adjustment Credit Program.  The analysis included the study of the transport sector reforms in the Province of Sindh including Road Asset Management, establishment of Road Fund and Road Management Unit.
Review of Procurement Procedures of CDA:
The Project entailed Complete and comprehensive re-engineering of regulations, procedures and policies of public sector entity for transparent procurement, inspection and quality of goods, services and works