New Projects
ACC / Prime JV has awarded the QAI Services for Additional Lanes B/w Faizpur Interchange to Ravi Toll Plaza
ACC in JV with GT Pakistan have started TPV of CDLD program in KPK.
NHA has awarded the Detailed Design & Construction Supervision of  DG Khan Bridge.
Ongoing Projects
Thokar Niaz Baig – Hudyiara Drain Section of N-5.
Sustainable National Highway Improvement Project (North Package).
Swat Motorway Project.
Peshawar – Kabul Motorway Project.
Section – II of Multan – Sukkur Motorway Project.
Section – V of Multan – Sukkur Motorway Project.
Lahore – Abdul Hakeem Section.
FERRP Package No. CW-CS-02.
CPEC Section 03 (Jaranwal – Sumandari).
D.I Khan – Hakla Section – IV.
Events
Prime Minister  inaugurated the  Section -V of Sukkur – Multan Motorway Project on 28th May 2018.
Head Office Team visited Swat Motorway Project on 12th May 2018.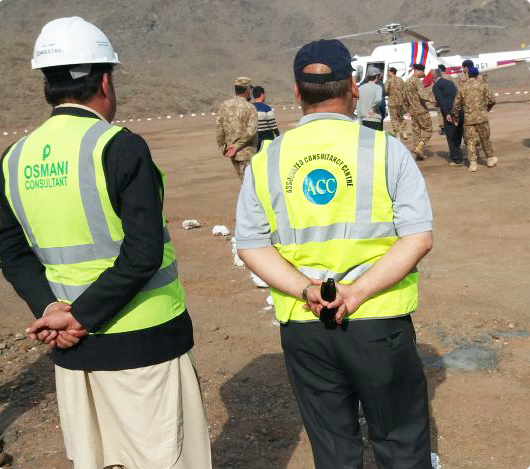 WELCOME TO ASSOCIATED CONSULTANCY CENTRE PVT. LTD. Associated Consultancy Center (Pvt.) Ltd., established in 1984, has built a reputation for quality and for utilizing an integrated and multi-disciplinary approach in consultancy, project design and management assignments. The firm's professionals are all highly esteemed, possessing decades of pioneering experience in their respective fields and are capable of handling today's demanding socio-economic engineering problems.


Technical assistance and advisory services

Design & construction supervision of roads, highways and bridges

Project and construction management, monitoring & impact assessments

Multimodal transport policy and planning studies

Urban traffic and transportation studies

Development & implementation of road network management systems, maintenance and rehabilitation programs

Research in payement design and materials
all
TUNNEL
ROADS
BRIDGES
BUILDINGS