Public Private Partnership Projects
PPP projects continue to gain importance in the development of infrastructure.  ACC has provided services to various clients on the delivery of infrastructure projects under the PPP mode.
ACC completed the first BOT highway project in Pakistan.
Lahore-Faisalabad Dual Carriageway (120 km).
Services included detailed feasibility studies; tolling studies; preliminary designing; cost estimation and detailed engineering design of highway and bridges; detailed design of project management office buildings & service areas, toll plazas and other facilities; preparation of concession agreement; and construction supervision.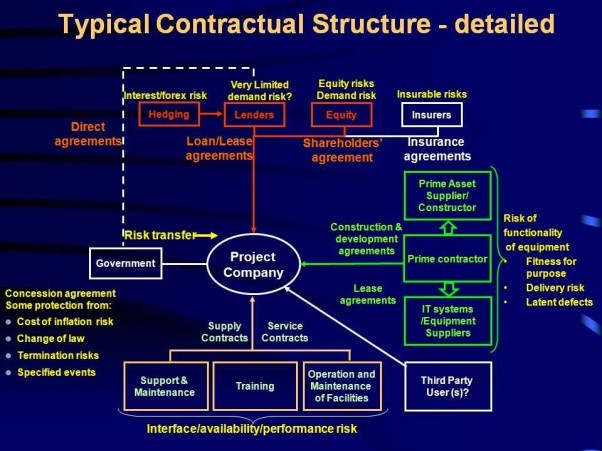 FWO/LAFCO Lakhpass Tunnel Project (N-40). 
ACC was engaged as consultant by M/s Rakhshani Tollways Co. and Frontier Works Organization (FWO). The project started off as a deep open cut at Lakhpass. The project scope was later changed to that of a tunnel including realignment of existing highway, design of interchanges between N-40 and N-25 and other related works.  Services included technical studies; planning and designing; financial modeling and sensitivity analysis; and preparation of draft concession agreement, NHA/FWO.
Development of National Trade Corridor, Highway Business Plan
Appraisal and project preparation for a logistics hub at Sundar Industrial Estate to be developed under Public Private Partnership mode.  Developed organization and transaction structures for PPP, developed and advised on policy framework and risk assessment.  The Planning Commission and ADB were advised on PPP bottlenecks and the use of hybrid models.  ADB TA 7008-PAK, 2009
Review Group Experts Committee
(Industry Expert) of Infrastructure Project Development Facility, Ministry of Finance, GOP.  Staff reviewed and advised on the "Draft Standardized Public Private Partnership Provisions" prepared by IPDF for "User Pays" PPP.  Sectors involved Solid Waste Management, WATSAN, and Roads.   The standards describe the key issues that are likely to arise in PPP projects regulated by the PPP Law/Policy.  The review entailed prescribing how these key issues must be dealt with in PPP agreements, in a manner that achieves the requirements of "substantial risk transfer", "value for money" and "affordability", as these terms are defined or otherwise dealt with in the PPP Law/Policy/PPP Manual.  Development of Standardized PPP provisions serve as the baseline for negotiations and drafting of PPP Agreements for PPP Projects where the Federal Government has direct or indirect, actual or contingent financial exposure. The standard is issued by the MOF, 2008
Remodeling of Sher Shah Khan Stadium, Peshawar with PPP
Project entails the commercial development on a 56 acre site comprising of a modern stadium surrounded by a convention center, office towers, hotel and serviced apartments, anchor stores, and a high end shopping mall.  ACC provided the technical consultancy for infrastructure development, master planning and architectural modeling for the facility. 11th Corp Pakistan Army, 2010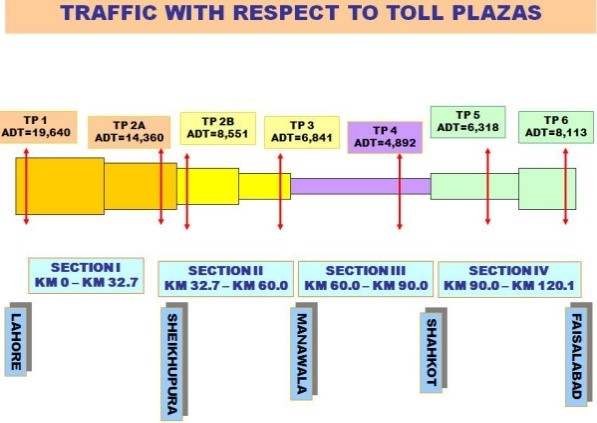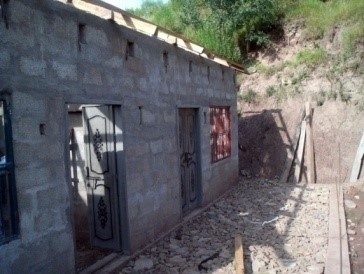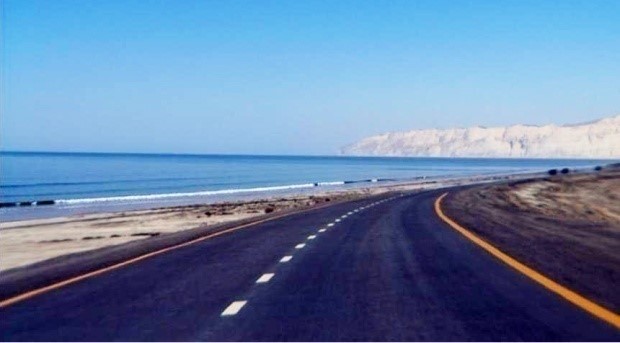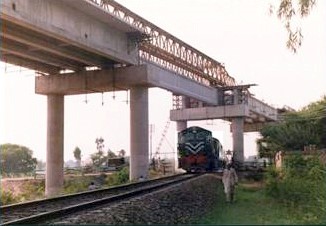 Rawalpindi Bypass Project on BOT basis
Provided technical studies; planning and design; including inputs for financial model and sensitivity analysis.  FWO
Feasibility studies for proposed PPP mode highway projects in Punjab
Advisory services provided to the client for the proposed Lahore–Kahna–Kasur; Wazirabad–Sambrial–Sialkot; and Khanewal–Lodhran highways, FWO