ACC provides engineering services related to the design and construction supervision of small dams, hydraulic structures and related irrigation schemes.  These services include:
Project Planning
Ecological and environmental impact studies
Hydrological and flood studies
Hydraulic engineering
Design of earthfill, rockfill, concrete gravity and other types of dams
Design of dykes, river training works and hill torrent control structures
Design of irrigation channels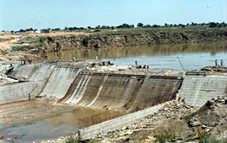 ACC has provided the services as Third Party Verification (TPV) of Community Driven Local Development (CDLD) Program in 12 districts of Khyber Pakhtunkhwa. An 80 million Euro budgetary support program.  The sectors involved in the CDLD program included Rural Access Roads, Works, Irrigation, Drinking Water Supply, Education, Social, Health, Sanitation, Agriculture, Sports and Livelihoods.
The firm has  provided the consultancy services for Planning, Designing and Construction Supervision of Talli Tangi Storage Dam, Sibbi  for National Logistic Cell / Irrigation and Power Department, Government of Balochistan
The firm has been actively engaged on irrigation projects and has provided design and project management services for two dams constructed in the Potohar and Chakwal areas.
Under a USAID funded project, ACC completed a study of Agricultural Sector – Tubewells Energy Audit and Survey covering all four provinces.
For JICA ACC undertook a study on the potential use of D.G. Khan Hill Torrents for Irrigation. This project included soil survey and socio-economic study of the farmers in the area and local water rights system.
Another project for JICA in the irrigation sector was the Chashma Right Bank Canal 1st Lift Irrigation Project.